Exciting Racing Board Games: Yachts, Horses and Cars, Oh My!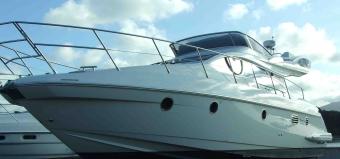 Yacht and racing board games are games that help to bring excitement home. Horse races, car races and yacht races-very few experiences can compare to seeing one of these events in real life. The adrenaline and excitement of a good race isn't something that's easy to come by off the track or course!
Fun for Racing Fans
Racing fans don't have to look far for a wide variety of games that feature different types of racing. Yacht and racing board games have been popular since the mid-1900s, and continue in their popularity today. Fortunately, many of them are still made today by prominent toy companies, and the ones that have been discontinued are still relatively easy to come by. If you've got a racing fan in the family, or if you're a racing fan yourself, bring a taste of the action and adventure of going to a race by bringing home one of these unique and clever board games.
Examples of Yacht and Racing Board Games
---
Finally, any of these games should provide loads of fun for race lovers, but if you have other games you'd like to suggest, please do so in the comments section of this article.